Innovation Academy e.V.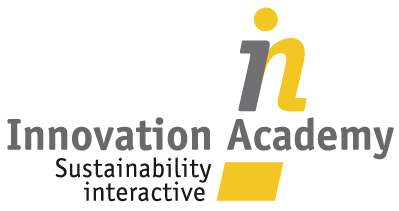 Languages: German, English, French, Italian, Spanish, Chinese, Japanese, Korean
Innovation Academy focuses on informing people about current climate protection topics such as sustainable architecture, renewable energies, urban planning, civic participation, sustainable mobility, and organic agriculture. Our non-profit organization offers interactive tours and visits that center around practical examples in the Green City of Freiburg. We want to inspire our participants to make a change in their own community back home. Additionally, the association is also engaged in regional climate protection through its own educational projects.

Our offer:
Individual day programs for delegations | Interactive tours for school classes | Multi-day seminars for professional groups and universities | Online lectures

Español
Innovation Academy se enfoca en la transferencia de conocimiento sobre temas actuales de protección del clima, como la arquitectura sostenible, las energías renovables, la planificación urbana, la participación ciudadana, la movilidad sostenible y la agricultura biológica. Nuestra asociación sin ánimo de lucro ofrece recorridos y visitas interactivas en las que se destacan ejemplos prácticos en la ciudad ecológica de Freiburg. Inspiramos constantemente a nuestros participantes. A menudo, se llevan valiosas ideas a casa. La asociación también se involucra a nivel regional con sus propios proyectos educativos para la protección del clima.

Francés
Innovation Academy mise sur le transfert de connaissances dans le domaine de la protection du climat : Nos thèmes sont l'architecture durable, les énergies renouvelables, l'urbanisme, la participation des citoyens, la mobilité durable, l'agriculture biologique et la gestion de l'eau. L'association à but non lucratif propose des visites interactives et des excursions pour présenter des exemples concrets de la Greencity Freiburg. Cela inspire toujours de nouveau nos participants.  Bien souvent, ils repartent avec de précieuses impulsions. De plus, l'association s'engage au niveau régional en faveur de la protection du climat grâce à des projets de formation.